PRESS NOTE 04-08-2021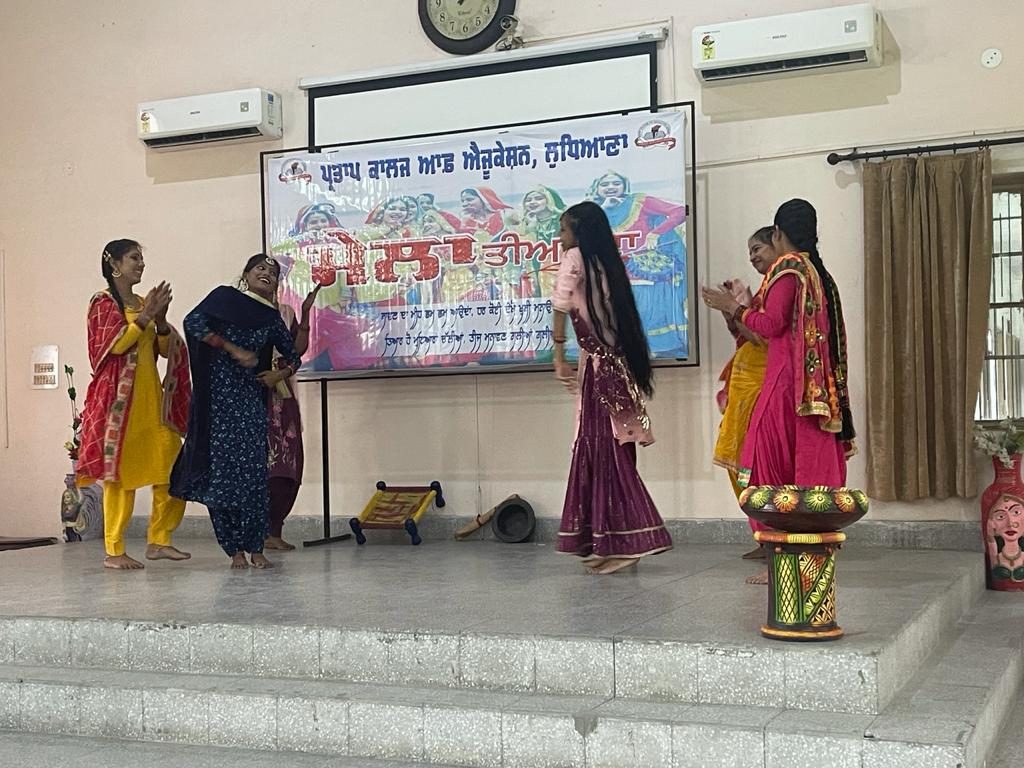 "Teej"' with much fervour and great festivity was celebrated at Partap College of Education, Ludhiana. After the second wave of pandemic, the campus life has been resumed and students of
D.El.Ed., B.Ed. and M.Ed. of the college celebrated the teej festival and participated with great zeal and zest. They expressed their festive spirit through singing, dancing and by playing games.
Dr. Ramesh Inder Bal, finance secretary of the college was the chief guest of the occasion. Ms. Balwinder Kaur welcomed the guests and all present. Principal Dr. Manpreet Kaur extended floral welcome to the hon'ble guest Dr. Bal.
Speaking on the occasion, Dr. Bal highlighted the cultural significance of Teej festival and said in Punjab, the monsoon month is eagerly awaited to celebrate this traditional festival of Teej. She further said that no society without having its roots entrenched in its culture can survive for long. She said that when daughters are happy, it brings happiness to the whole house.
Dr. Manpreet Kaur appreciated the efforts of students for celebrating such events and reviving the cultural heritage of Punjab. She also conveyed message that to 'Save Culture, Save Daughters' as daughters bring happiness to the whole society and world. She also added that after second wave of Covid, such celebrations are the best source to break monotony and socialisation.